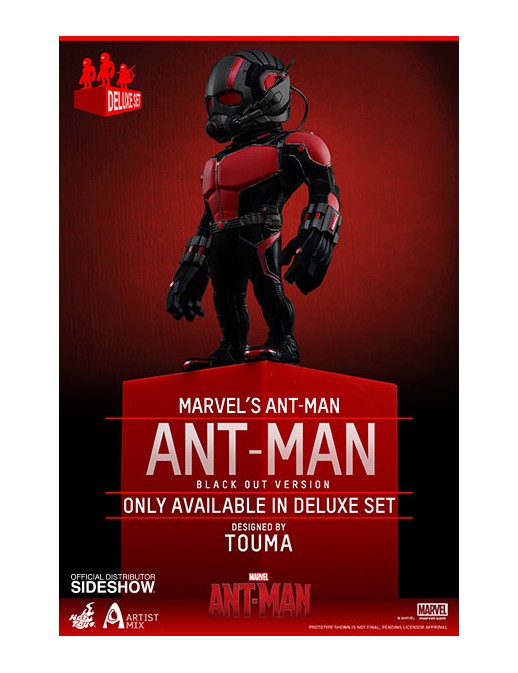  
Ant-man Artist Mix Deluxe Set Figurines 13 cm
Hot Toys and Sideshow Collectibles are delighted to reveal the Ant-Man Artist Mix Figure designed by Japanese artist TOUMA from this new film!
The Ant-Man Artist Mix set of 3 will include Ant-Man, the villain Yellowjacket, and a special Ant-Man (Black Out Version), only available in the set!
Each Artist Mix figure has a bobble-head and stands approximately 13cm tall. The figures are a perfect combination the movie character's designs with TOUMA's distinctive art style and are a great addition for collectible fans!

Security paiement system

Delivery with Swiss Post