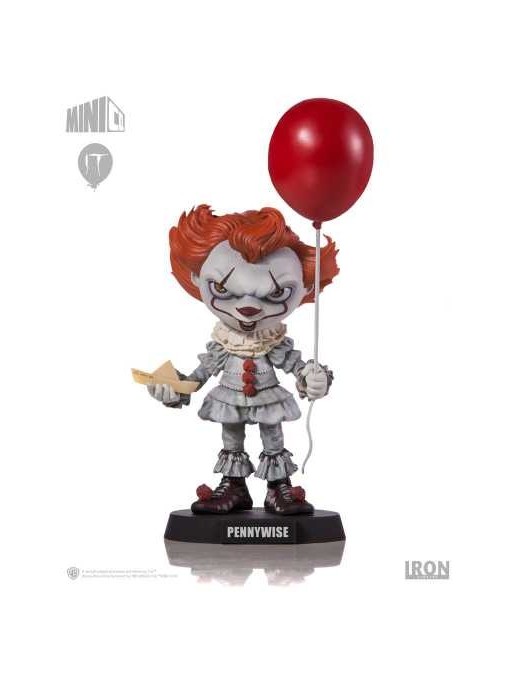  
IT returned MiniCo figurine Deluxe PVC Pennywise 17 cm
Pennywise is the main antagonist in the book It, published in 1986 by legendary horror writer Stephen King. 
He is a supernatural, shape-shifting creature, but most of the time he takes on a clown shape to attract its favorite prey: children. 
Played by Bill Skarsgård in the movies "It" and "It: Chapter Two", Pennywise appeared on Earth many centuries ago in a cataclysmic event. Since then, he wakes up in cycles of 27 to 30 years, and hunts children like a simple clown and then devour them thus feeding on their fears 
Pennywise is the first character to be released on the MiniCo Horror line, and is both frightning and graceful in his own way.

Security paiement system

Delivery with Swiss Post