

Call Center

021 588 00 95



info@geekplace.shop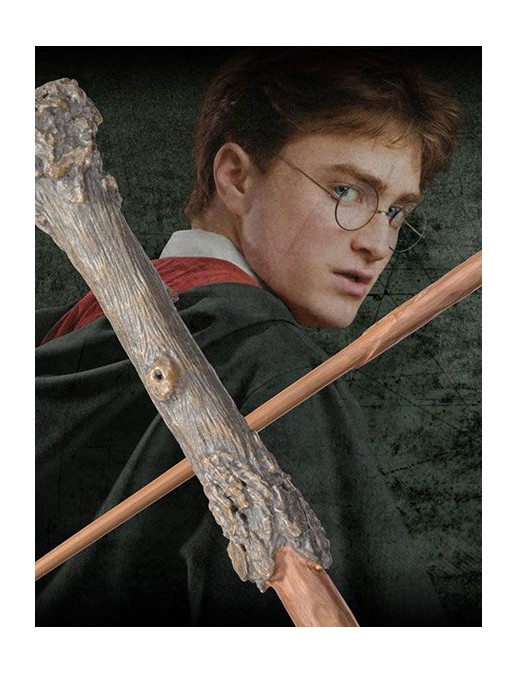  
Harry Potter réplique Harry Potter's wand (character edition)

Security paiement system

Delivery with Swiss Post
Harry Potter is the only son of James Potter and Lily Evans. He is especially known to have survived the spell of death: Avada Kedavra, launched by Voldemort. This confrontation against "The One Whose Name is Not Given", from which he emerges alive, will remain forever engraved in the flesh of his forehead in the form of a lightning bolt. Harry grew up with his aunt and uncle, the Dursleys... They are Muggles, who want nothing to do with magic and do everything to keep Harry away from this world. Until he is eleven years old, Harry lives in a broom closet under the stairs.
During his first year at Hogwarts, he meets Hermione Granger and Ron Weasley in a Hogwarts Express carriage. Like Ron and Hermione, Harry is sent to Gryffindor. The three teenagers quickly become friends until they become inseparable. The trio then embark on wild adventures until they come close to death several times.
His magic wand is made of holly, with a phoenix feather inside. The phoenix from which the feather in Harry's wand was taken is the same phoenix that provided the feather for his worst enemy's wand. Strange coincidence...
Product description :
Authentic and official replica of the Harry Potter wand in the movies of the same name.
This resin wand measures approximately 35 cm, it is supplied in the box of the collection ''characters'' and comes with a nameplate. The wand imitates the wood of holly with a handle similar to raw bark.
Product under official license Harry Potter™.

Data sheet
Character

Harry Potter

Type of packaging

Cardboard

Compositions

Resin

Scale

1/1

Edition

Character

Cinema

Harry Potter
No customer reviews for the moment.